Pay2 Play
My rates and sessions
Check out my rates here! https://telegra.ph/My-rates-11-02
My favorite sessions
10 min 30$ 20 min 60$ +30$ extra for voice
More Teamviewer games and options here: https://goddesslesley.com/pages/teamviewer
Transformation program: starting 160$ per week https://goddesslesley.com/blog/18
Task wheels 20$ one spin https://goddesslesley.com/blog/14
Audio sessions 30$ for 10 minutes
Texting no pictures 20$ 10 minutes (any platform but I prefer Telegram ) it can include slave tasks
according to your limits or discussion about other sessions.
Texting with gay pictures and my audios 15 minutes 30$ (only on Telegram)
Texting with my own pictures, audios, and videos 20 min 60$
Public chatting, humiliation, feeding you porn and sexy guys' pictures in front of everybody 10 min 30$ (I will add you to one group FOR FREE)
Adding you to two chats of your choice 20$ more about those chats https://goddesslesley.com/blog/20
Exposure https://goddesslesley.com/blog/13 in 4 telegram chats and channels plus adding you to
my private VIP group for my corrupted bi boys where I hang out a lot - 30$ (I can expose in fewer chats too)
Exposure on Twitter https://twitter.com/OneLesleyone -30$ (exposure on Discord: free if you buy other sessions)
Making creative stickers we use in groups or/and collages with writings - 30$
So to take part in those fun sessions Add me on Telegram https://t.me/Lesles5
Join my channel with the latest exposures, hot offers, updates about my availability, and more
https://t.me/Forcedbiteamviewer
Other contacts and links to my social media, chats, groups,
and messengers in one place!
https://allmylinks.com/teamviewer-goddess
I am always available for the sessions above.
Other sessions
Ask about my availability for sessions below (not camming or filming custom videos every day )
Custom videos/Dick rating videos
from 60$ (6$ per minute )
CAM sessions https://goddesslesley.com/blog/6 all info here
More about ALL available sessions here: https://telegra.ph/Femdom-sessions-05-29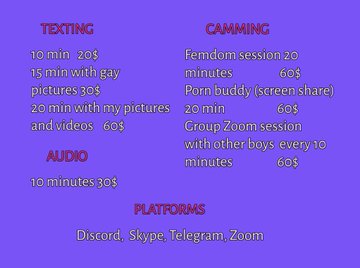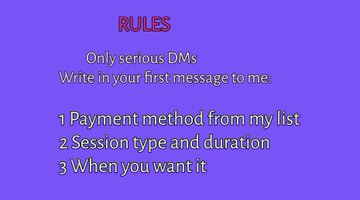 If you cannot open those tables, go here:
https://twitter.com/OneLesleyone/status/1358015538295881729
Rules
When you contact me I want you to answer those 4 questions when approaching me, preferably in one message :
1 What payment method you will be using: Onlyfans, Bitcoin, iWantclips, etc?
2 How long session do you want? Is it a cam session, TeamViewer session, texting, texting with pics, or a custom video? What website did you find me on?
3 List what you want to be included in it and I will tell you if I am able to do that session now and what will be the price.
4 Do you want a session now? If not you still can book it but you have to pay half of its price prior to discussing it.
After your payment
We may discuss your limits, preferences, and other details about the session,
The best way to contact me and get all my updates is to add me on Telegram @Lesles5 https://t.me/Lesles5
and join my channel https://t.me/Forcedbiteamviewer
Ways to pay me
1. Pay me with Onlyfans!
Subscribe to my FREE Onlyfans to enjoy lots of videos, free and paid tasks,
many fun contests, and updates about my live sessions!
https://onlyfans.com/goddesslesley
2. Pay me with Bitcoin
18B1mz3SV5PoNm4MwWbPzGZSFnMHpoAWhd
1FUmoszptRAPgmrbeMh2Vocn54qhrNv1N7
1D14WjVpKE4zbuBSBvqnTzThr3ptNKTDMq
3 Pay with iWantclips tribute
https://iwantclips.com/store/849583/TeamviewerDomme
4 Now you can pay me with Pay pal again! Buy a Bitnovo voucher at
https://www.recharge.com/en-ie/bitnovo
(you can order it to your email and send
me the code and pin to the voucher)
Bitnovo voucher is only for payments from 50 euro and higher! If you wanna tip 20$ for example, choose Onlyfans instead.
More info and screenshots about all alternative payment methods:
https://telegra.ph/Alternative-payment-options-10-29
Join this website for 29.95 $ to watch all 30 videos! I will add more videos soon too!